Finance
Is Trader the Profession of the Future or Not?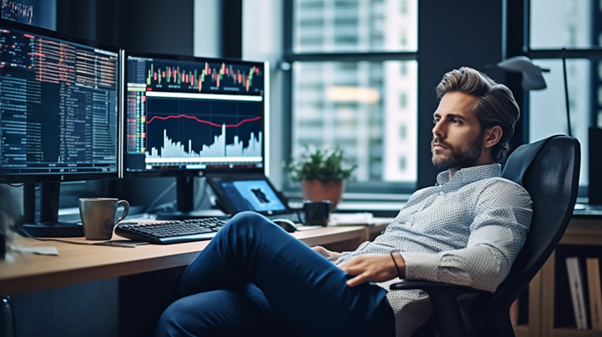 Trader is Who?
A trader is a professional investor who is engaged in buying and selling financial assets in the market in order to make a profit. In the modern world, trading is becoming more and more accessible due to the development of technology and the emergence of online platforms. This allows even people without specialized education and large start-up capitals to try themselves in this profession. But it should be remembered that, despite the potentially high profitability, trading is a risky occupation and requires serious training and constant improvement.
Is Trader a Profession?
Yes, trading is a profession, and it is not just a hobby or a temporary source of income for most successful participants in this job. Trading is an activity that requires serious knowledge, skills and abilities, including but not limited to an understanding of financial markets, analytical techniques and risk management.
Trading can be a primary source of income or an additional source of income, depending on the time and resources a person is willing to invest in it. This profession has a high level of risk, but also potentially great rewards. It requires constant self-improvement, learning new techniques and strategies, and a good understanding of psychology, as emotional control is a key element of successful trading.
Opportunities and Risks of Traders Today
Opportunities:
Modern technology gives traders access to a wide range of tools for market analysis, forecasting and trade automation.
Brokers are constantly improving their terminals to make options trading comfortable and safe. For example, especially traders emphasize the broker Pocket Option – https://revieweek.com/review/pocketoption/ for reliability, safety, stability and fast payouts. Explore the Pocket Option website.
The internet makes markets available 24/7. This is especially true for the cryptocurrency market.
From stocks and currencies to cryptocurrencies and commodities, traders today can choose from many different assets.
Some markets, such as Forex and cryptocurrencies, are highly liquid, allowing for quick entry and exit of positions.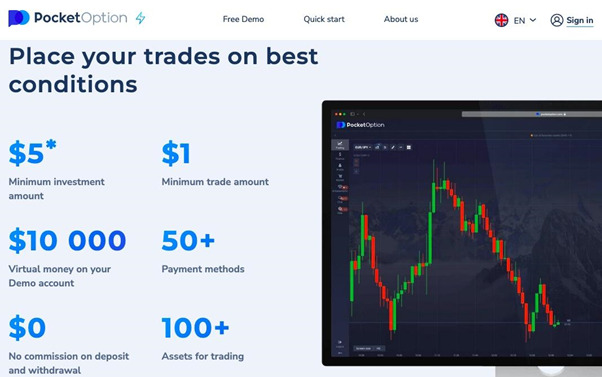 Many platforms offer the option of leverage, which increases the potential profits but also the risks.
Modern traders can easily diversify their investments by trading different assets, instruments and even different markets, which can reduce the overall level of risk.
Platforms often offer social trading features, allowing beginners to copy the successful strategies of experienced traders.
Some tools, such as long-term investment funds or staking in cryptocurrencies, can provide passive income.
Many resources for learning to trade are now available, including webinars, courses, articles, and even virtual trading platforms for practicing.
Mobile apps allow traders to manage their accounts on the go, which is very convenient in a fast-paced world.
Some platforms offer contests and bonuses that can increase a trader's capital and provide additional trading opportunities.
Risks:
High volatility can lead to both quick profits and quick losses.
Fraud brokers. See the rating of reliable binary options brokers here – https://revieweek.com/binary-options-brokers/.
The use of leverage increases risk, and requires excellent risk management on the part of the trader to avoid significant losses.
Some markets, especially cryptocurrency markets, are poorly regulated, which increases the risks of fraud and hacker attacks.
Trading is not only about analysis and strategy, but also about managing your emotions, which can be challenging.
Geopolitical events, economic indicators and other external factors can affect the market in unexpected ways.
Trader is the Profession of the Future?
Yes, it is the profession of the future. Powerful analytical tools, automated trading, as well as opportunities for copy-trading and social trading are already available. This makes it easier for newcomers to enter the market and reduces risks. Plus, traders can now work flexible hours, from anywhere in the world – all it takes is a good internet connection. On the other hand, the rise of automation may make some trading styles less profitable or even obsolete. Artificial intelligence and machine learning continue to evolve, and in the future, machines may take over some market segments that are now dominated by humans.
Yes, the trading profession has every chance of remaining relevant in the future, but it will constantly adapt and change. To have a successful career, traders will have to be prepared for continuous learning, adapting to new conditions and possibly even changing trading strategies and tools.