Loan
Avoiding Pitfalls: Common Mistakes to Avoid with Guaranteed Payday Loans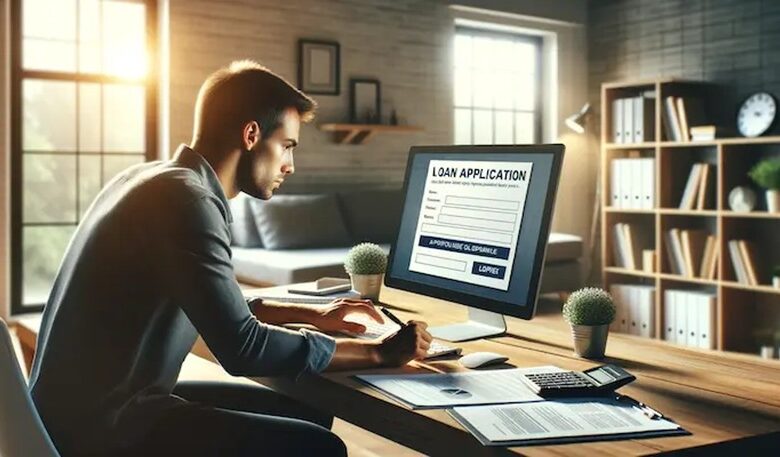 Payday loans with guaranteed approval seem like easy solutions when you need cash fast. These loans promise approval decisions in as little as 24 hours, with no credit checks required. However, they come with considerable risks and pitfalls if you are not careful. This guide covers key mistakes borrowers should avoid with guaranteed payday loans to prevent headaches.
What are Guaranteed Payday Loans?
Payday loans provide access to small amounts of money, typically $100-$1000, to help cover expenses until your next paycheck. Rather than requiring extensive underwriting, payday lenders consider:
Proof of income
Existing debts
Bank account history
Once approved, funds get deposited as soon as the next business day. Lenders market these as "guaranteed" loans because credit scores do not determine approval odds. However, that easy access can lead borrowers into costly traps.
Mistake #1: Not Reading the Fine Print
In the excitement of getting guaranteed quick cash, it is tempting to gloss over the fine print terms. However, payday loan contracts contain key details on:
Interest rates and fees – Often exceed 500% APR equivalent
Repayment deadlines – Typically your next paydate
Penalties for missed payments – Late fees, bank penalties, credit impacts
Never assume you understand the loan terms. Read the fine print carefully to avoid surprise costs or obligations. Ask the lender questions if the contract seems misleading. Educate yourself on the risks.
Mistake #2: Borrowing More Than You Need
Because approval is guaranteed, it is easy to borrow the maximum amount offered, regardless of your actual needs. However, larger loans mean paying higher fees and interest costs.
Be disciplined and only borrow the minimum amount essential to cover your specific shortfall. Overborrowing leads to unnecessarily high repayment burdens.
Mistake #3: Not Checking Your Repayment Capacity
Do the math honestly before borrowing. Will your next paycheck reliably cover full repayment of the loan plus all existing bills? Avoid wishful thinking.
Securing the loan is quick and easy with guaranteed approval. But failing to evaluate your repayment capacity can have major financial consequences in the short-term.
Mistake #4: Not Having a Backup Repayment Plan
Even with the best budgeting, financial surprises happen. Illness, accidents, or other bills may consume funds you allotted for your payday loan payment.
Always have a "Plan B" – whether borrowing from family, selling items, or cutting costs. Defaulting with missed payments results in spiraling fees and credit damage.
Mistake #5: Thinking Loan Rules Do Not Apply to You
Guaranteed approval may give the impression you can always get a payday loan approved, even if your situation has changed. In reality, lenders will deny applications if you:
Have defaulted before with them
Lack sufficient recurring income
Have numerous recent loan applications
View payday borrowing as an occasional emergency option only, not an endless resource. Guaranteed approval comes with conditions.
Mistake #6: Not Checking State Laws on Payday Loans
Certain states outright prohibit payday lending or cap allowable loan amounts and interest rates. However, not all lenders follow the rules.
Check your state's regulations. Borrowing illegally may mean the loan contract is null – but does not prevent collections harassment.
Mistake #7: Thinking a Payday Loan Helps Your Credit
Payday lenders rarely report loan payment information to credit bureaus. Even timely repayment is unlikely to improve your credit score or profile.
However, delinquencies, collections, or legal judgments stemming from defaults will damage your credit badly. Payday loans may only hurt, not help, your creditworthiness.
Mistake #8: Becoming Dependent on Payday Loans
Financially insecure borrowers often fall into a debt cycle trap, repeatedly renewing loans each pay cycle. This dependency only worsens your financial distress.
View payday loans only as a short-term option. Have a plan to ultimately "graduate" from the payday loan debt cycle and seek more sustainable credit options.
Mistake #9: Not Reading Online Reviews Before Applying
In the rush for funds, it is easy to miss warning signs of a predatory lender. Check for red flags like undisclosed fees or impossible repayment terms.
Research thoroughly and read trusted online reviews on any lender before moving forward with an application. This helps avoid scams.
Mistake #10: Thinking a Payday Loan Fixes Long-Term Problems
Guaranteed approval provides quick relief but will not solve chronic budget shortfalls or inadequate wages. The loan only eases temporary cash flow gaps.
Address root causes of money struggles through financial counseling, debt management plans, budgeting, and credit remediation. Becoming financially stable takes time and discipline.
While fast and easy to obtain, guaranteed payday loans bring risks of spiraling debt and financial distress if misused. Avoid common mistakes, educate yourself on the terms and alternatives, and use payday loans only as an absolute last resort. With prudent borrowing, they offer temporary relief in dire situations.